You can add or change your email address by logging into My account and selecting Personal Details, as shown here: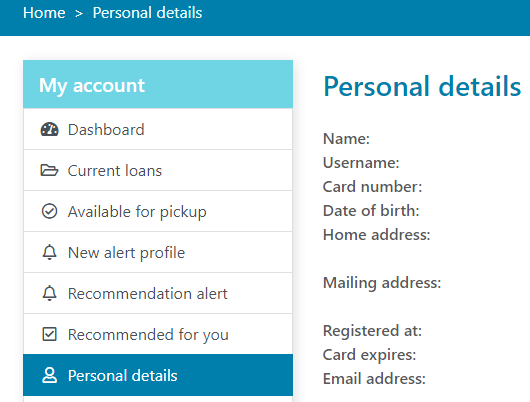 Add or change your email, click 'Receive library notices by email'. Click Update button.
Once your email address is added you will receive an email confirmation email. Please follow the instructions to confirm your email address.
You will receive important notices by email, for example overdue notices, when an item you reserved is ready for collection, and when your library membership needs to be renewed.
If you have any difficulty logging in or joining be sure to submit a request or email: online.support@librariesireland.ie and a member of our support team will help you as soon as possible.